Do you ever wonder about the things that are super trendy right now, and wonder what you'll think of them in a year, in 5 years, in 10 years?
Deer Heads
Stenciled Walls
Photo by Style Files
Chevron Everything
twogirlsbeingcrafty
Gallery Walls
curbly.com
Striped Walls
Cassie from Primitive & proper
little green notebook
Palette Projects
source
Globes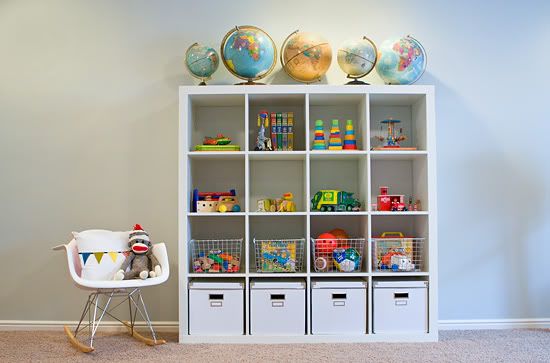 Armelle Blog
Grainsack Pillows
attic mag
I genuinely really like all these trends. The deer heads was probably the only one that I didn't like right away. At first I didn't get it, and didn't like it. Then in time I saw the humor of it, the fun-ness, the whimsy, and now I like them. I don't own one, but I like them.
Its hard to believe that we'll ever feel embarrassed, or confused by our decor choices.
All I can say about trends is chose wisely. If you really love it, go for it.
Paint is always easy to change, so have fun, paint is a really low cost investment for high impact. Nail holes are easy to fill, don't let that stop you from having the best and biggest gallery wall. Buy a small dose of that pattern that you love, no need to slipcover your entire couch with it, maybe a few pillows will do?
I'm really still loving all these trends, how do you feel about them? Do you have any of them in your home, or are you itching to get one in your space?